Affiliates & Contributors
ABO Affiliates
The American Dental Association
www.ada.org
The premier source of oral health information.
Find CODA Accredited Ortho Programs
Find Accredited Orthodontic Institutions
www.ada.org
CODA accredited orthodontic programs are listed here. Please check directly with the individual university and/or CODA in order to confirm accreditation.
The American Association of Orthodontists
www.aaoinfo.org
The main website for AAO members and candidates.
The American Association of Orthodontists
www.mylifemysmile.org
The general public can learn about the AAO and Orthodontics here.
The College of Diplomates of the American Board of Orthodontics
www.cdabo.org
The College of Diplomates' purpose is to encourage orthodontists to pursue ABO certification and to educate the public and dental community on the merits of board certification.
ABO Contributors
These organizations have made a significant contribution of resources to the mission of the ABO.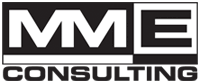 These hyperlinks are limited to orthodontic and dental affiliates and are provided for informational purposes only. The ABO assumes no responsibility for the content of these websites. 
Scroll